Our tutors are highly trained, with educational backgrounds ranging from the B.A. to masters, doctoral, and professional degrees. All are practitioners in their fields of expertise and professionals dedicated to helping students achieve their fullest potential.
Peter Beaven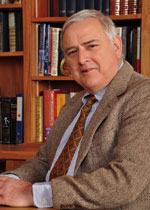 Peter Beaven, founder and director of Beaven & Associates, has nearly 40 years of teaching and tutoring experience. He also founded Passport Exchange, a foreign exchange program for students from Spain, France, and Italy, as well as New England students.
Education: Bowdoin College, B.A., cum laude; Exeter College, Oxford, U.K., extramural studies in English; University of New Hampshire, M.P.A.
Tutoring specialties: standardized test preparation, English, basic math, Spanish and Latin.
Joseph Abi-Moussa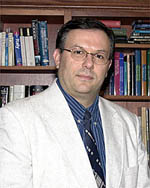 Education: Merrimack College, B.S. Mathematics, cum laude.
Tutoring specialties: basic to advanced topics in math, SAT and SSAT.
John Willard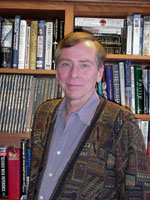 Education: Amherst College, B.A., magna cum laude, Phi Beta Kappa; University of Florida, M.A. in English.
Tutoring specialties: standardized test prep, math, English, foreign languages and history.
David Murphy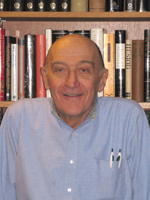 Education: Phillips Academy (Andover); Williams College, B.A.
Tutoring specialties: standardized test prep, grad school test prep, elementary and middle school academic subjects with an emphasis on working with academically challenged students.
Katharine Webster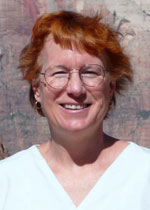 Education: Yale University, B.A., cum laude, with honors in English; University of California at Berkeley, M.J. (Master of Journalism).
Work experience: 15 years as a reporter and editor for the Associated Press; six years as a freelance writer, reporter, and editor.
Tutoring specialties: nonfiction writing; journalism; crafting a compelling personal essay for prep school, college, or graduate school admissions; LSAT. Other services: editing and copyediting; writing coach; website and business copywriting.
Peggy Rambach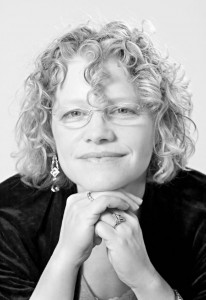 Education: Tufts University, B.A. in English Literature; University of New Hampshire, M.A. in Creative Writing; Vermont College, M.F.A. in Fiction Writing.
Work Experience: Writing teacher at Emerson College, the University of Massachusetts-Lowell, and in the middle school at Hampstead Academy.
Tutoring specialties: Individual or group instruction in creative writing for 6th through 12th grade students.
Kaori S. Kelts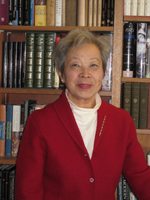 Education: Sophia University (Jochi Daigaku, Tokyo, Japan), B.A. in Spanish; University of New Hampshire, M.A. in Spanish; post-graduate work at the University of Massachusetts Lowell.
Work Experience: 10 years as a teacher of Japanese and Spanish at high schools and colleges.
Tutoring specialties: Japanese, Spanish, and elementary education.
Our Associates
Art Tutor – Sharon Silverman
Sharon Silverman is a widely exhibited artist with more than 25 years of experience as a teacher, painter, and photographer. A recipient of the Gold Star Award from the Massachusetts Cultural Council for Excellence in Teaching Art and Photography, she has helped many students win national scholarships to prestigious art schools. She has shown her work at galleries throughout New England, as well as in Moscow, Serbia, and Nepal. She ran her own gallery, The Trainside Gallery, in Haverhill, Mass., from 2002 to 2005, and founded the magazine "Recycled Art." A 1981 graduate of The Art Institute of Boston, she is a long-time member of the International Union of Mail Artists, an international artists' collaborative.
Legal Affairs and Public Speaking Tutor – Justin St. James
Justin St. James is an Andover attorney and award-winning public speaker who offers advice on the law school application process, tutoring for the LSAT, and coaching in public speaking. After more than a decade in broadcasting he changed careers, earning a law degree from the Massachusetts School of Law. He also holds B.F.A. and Master of Science degrees from Boston University. He specializes in civil litigation and is licensed to practice before the highest state and federal courts in Massachusetts. He hosts a local access cable TV show, "The Not Too Stuffy Law Show."
Photography Tutor – Stephen Alfano
Stephen Alfano is an award-winning photographer and owner of PortraitEFX of the Merrimack Valley. He specializes in family and individual portraits; sports, dance, and martial arts photography; school and group photography; and modeling and fashion portfolio work. He is a credentialed photographer for NASCAR whose race photos are featured in the magazine "Whip's Wheels." An honors graduate of the New York Institute of Photography, he also holds his B.S. in Business Administration from the Whittemore School of Business at the University of New Hampshire.
Videography Tutor – Jim Mosco
Jim Mosco has more than four decades of experience in all phases of video production, from filming to editing and special effects. He is the owner and operator of West Side Video Productions of Salem, N.H., where he specializes in website and TV advertising; theatrical, musical and dance performance videos; and wedding videos. He attended Berklee College of Music and the Sylvania Technical School of Electronics.