Beaven & Associates Tutors
3 Dundee Park, Suite 202A
Andover, Massachusetts 01810
Phone: 978-475-5487
Email:
peter@beavenandassociates.com
Hours
Monday-Thursday: 8:30 a.m. to 8:30 p.m.
Fridays: By appointment.
Saturday-Sunday: 8:30 a.m. to 5:30 p.m.
Beaven & Associates is 1 mile or less from:
Phillips Academy, Andover
Andover High School
Doherty Middle School
West Middle School
Downtown Andover
We have plenty of free parking for those who live or go to school further away. We are also one block from the Andover commuter rail station on the MBTA's Haverhill-to-Boston line.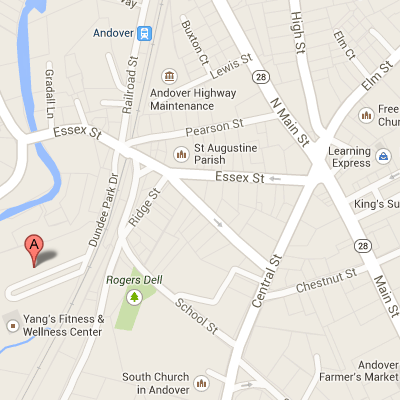 Click map for Google directions