The academic excellence that we bring out in your student is only one part of the educational puzzle. These highly trained educational consultants go beyond academics. They help prepare and guide your student and family through the next steps of the educational journey.
College Admissions Counselor
Dr. Loredana Harrison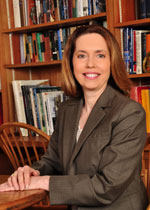 Dr. Loredana Harrison is the principal consultant at Educational Pathways LLC, where she assists students and their families with the college search and application process. She also offers career assessment tools to students needing guidance in selecting majors and career paths. Dr. Harrison regularly tours colleges and universities around the country, meeting with admissions officers and student activities coordinators to develop profiles of campuses. This helps her find the best matches for her clients. She holds a Ph.D. in psychology and is a professional member of the Independent Educational Consultants Association.
Loredana may be reached via email at edupath@comcast.net or by phone at 978-358-8201. You may also visit her website at www.myeducationalpathways.com.
College and Prep School Admissions Counselor, Specialist in Learning Issues and Special Placements
Louise Kreiner, B.A., M.A., CE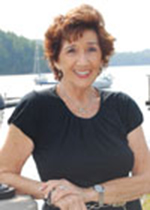 Louise's professional credentials include more than 25 years in the educational field and numerous degrees and professional associations. She has worked as a teacher, counselor and admissions officer. Adept at working with a variety of working styles and learning disabilities, Louise brings solutions to families. Her most effective tool in educational consulting is her sensitivity in relating to young people. Her ability to help students feel comfortable, enthusiastic and confident during the application process results in a special relationship with each student. There's a place for every student, a school that is the right match. Her mission is to help you find it.
Louise can be reached at 978-375-0781 or Lbkreiner@gmail.com
Educational Financial Consultant
Jeffrey Shank
Established in 1996, our company is responsible for providing financial planning services to individuals seeking sound educational financial advice. Our business is located at The Riverwalk, 354 Merrimack Street, Suite 303 in Lawrence, Massachusetts.
Jeffry can be reached at 978-691-5005. You can also contact him via e-mail at: jshank@andoveradvisorygroup.com.