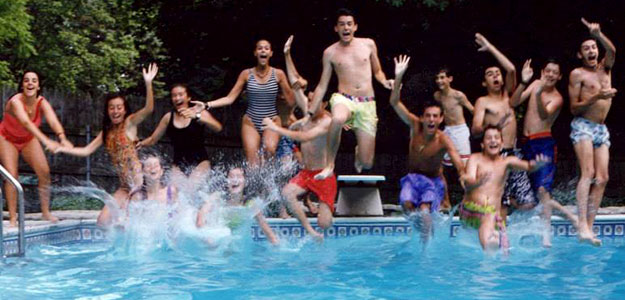 Passport Exchange: Foreign Exchange Programs
We believe that one of the best ways for students to learn English and get to know America is as a guest of an American host family.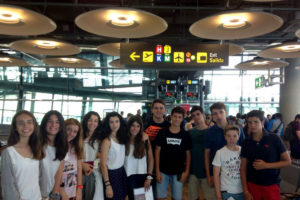 Since 1979, Passport Exchange has introduced Spanish, French, and Italian students to the homes and communities of New England families. The program encourages students from Europe and the United States to establish bonds of friendship and understanding, and to improve their foreign language speaking skills. Download our Foreign Exchange brochure for more information.
There are two types of placements:
I. Immersion into a Family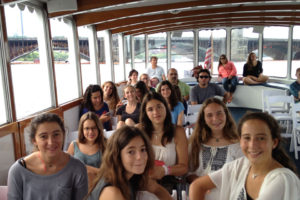 For four to six weeks during the summer, a student lives with a host family and takes part in their family life, which might include traveling to a summer residence, participating in a remote English as a Second Language program, attending overnight camp, and visiting to cultural attractions. Arrival time is individually arranged and contingent upon the availability of an appropriate host family. This option is best suited for host families with at least one parent who does not work full-time.
II. Passport Exchange Homestay Andover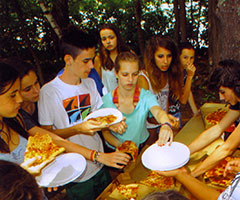 For one month in the summer, usually July, a student lives with a host family and takes part in a program of activities organized out of our headquarters at 3 Dundee Park. Monday through Friday, the students meet for English conversation classes, combined with excursions to cultural and recreational attractions in and around Boston and New England. Evenings and weekends are spent with the host family and friends. Participation in activities by host family members is welcome. This option is designed for families in which both parents may work full-time.
Exchange Program Schedule and Activities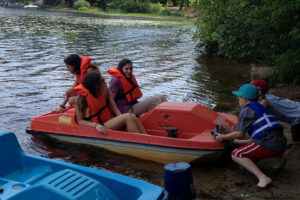 During the 4-week exchange program students will participate in many cultural and educational activities and excursions around New England. To get a better idea of the program's activities you may download a typical exchange program schedule.
Who participates?
Boys and girls from Spain, France, or Italy at the secondary school level, between the ages of 10 and 16, or university students and young adults from 18 to 26. Most have an intermediate level of spoken English. All students are screened abroad for individual interests and preferences before being placed with an American host family.
What do we need to do to be a host family?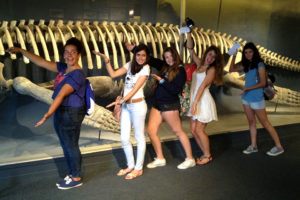 If you are interested in hosting an exchange student, all you need is a warm, friendly home with an extra bed. The bed need not be in a separate room. Your European student will enjoy sharing space and facilities with your own children. Interaction between family members is an important part of the exchange program. As a family, you will want to introduce your guest to other areas of interest besides the organized excursions, giving the exchange student plenty of chances for informal conversation.
Generous stipends are offered to host families, or, if appropriate, tutoring packages from Beaven & Associates. Paperwork for hosting and an orientation are completed during the spring. Contact us for more information.
Families who have hosted a student are eligible for an exchange visit during a school or summer vacation after their hosting experience.
Sign-up to Participate in Our Foreign Exchange Program
Please complete the appropriate form and return via email to peter@beavenandassociates.com
Student Participation Application ( Online | MS Word  | PDF )
Host Family Application ( Online | MS Word | PDF )
Pictures from Past Foreign Exchanges
Click images to enlarge
Summer Travel To Europe
Inquiries about student and family travel to Spain are welcome.