We specialize in tutoring for the SSAT test. Our classes are online and in person following the latest safety guidelines. Call 978-475-5487 or fill out the form below for details and reserve your class.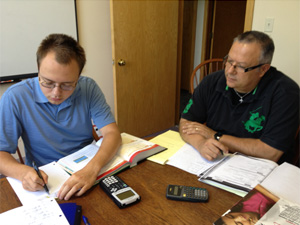 Our tutors have more than four decades of experience preparing students for national standardized tests. We work hard to help each student realize his or her greatest potential. Many of our students have gained admission to top private preparatory schools such as Phillips Andover, Phillips Exeter, Brooks, Groton, St. Pauls, Governors, Pingree and many others.
Our success is based on evaluating and addressing the gaps in each student's knowledge of math,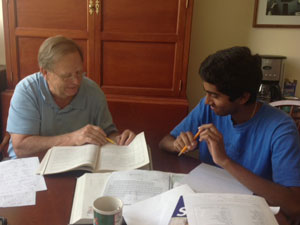 English, and other academic subjects, while building on his or her strengths. We strongly believe that test-taking tips and tricks will not raise test scores significantly if a student does not have a solid understanding of the subject.
We engage students in a deliberate course of study, helping them master the fundamentals and then challenging them to apply those principles to a broad range of sample problems. They can then attack the test with confidence, trusting their well-honed reasoning skills, instead of gambling on superficial strategies.
"I want to thank you for all your help during the summer and fall for SSAT prep. … I'm looking forward to attending P.A. in September."
– – Stephen S.
About Peter Beaven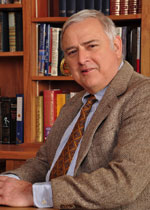 Peter Beaven, founder and director of Beaven & Associates, has nearly 40 years of teaching and tutoring experience. He also founded Passport Exchange, a foreign exchange program for students from Spain, France, and Italy, as well as New England students.
Education: Bowdoin College, B.A., cum laude; Exeter College, Oxford, U.K., extramural studies in English; University of New Hampshire, M.P.A